INTERNATIONAL FREIGHT TOWNSVILLE

"Welcome to our site,international freight Townsville". CargoMaster is an Australian based international freight forwarder, CargoMaster offers you over 35 years experience moving international freight from all corners of Australia to all corners of the world. When you call on CargoMaster KNOW-HOW to look after your international freight from and to Townsville or international shipping requirements ,your backed by an international freight specialist, with an established and proven international network of  partners, freight forwarders and customs houses.
"CargoMaster, moving international cargo with security, integrity and professionalism"
CargoMaster works with a broad range of clients ranging from Large Multinationals to Government Departments, small business, families and individuals. Over the years CargoMaster has partnered with hundreds of  happy clients, moving all types of international freight around the world. CargoMaster's international freight services include extensive international sea freight and international air freight options. CargoMaster is renowned for delivering innovate, cost effective international freight /international shipping solutions. CargoMaster understands the dynamic world of international trade and transportation. CargoMaster has been moving international freight for a long time, CargoMaster knows a thing or two about moving international freight, quickly, safely and cost effectively!
"CargoMaster KNOW -HOW comes with 35 years experience"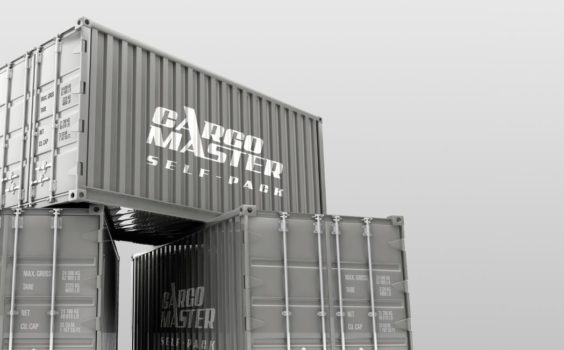 SHIPPING CONTAINERS FOR SALE TOWNSVILLE NEW AND USED
BEST PRICE GUARANTEE
CALL NOW: 1300 767 136
 INTERNATIONAL SHIPPING TOWNSVILLE
International shipping or international freight (same basic meaning) can consist of air freight or sea freight or even a combination of both. CargoMaster freight forwarders Townsville offer extensive experience working with international documentation, Letters Of Credit, Airway Bills, Seaway Bills , Bills Of Lading. CargoMaster;s sea freight services include shipping containers, 20′ and 40′ , along with options like open top containers, high cube containers, food grade containers, shipping heavy machinery from Townsville overseas, other sea freight services offered: 20 and 40′ flat racks and break-bulk services world-wide. As mentioned above CargoMaster moves all types of cargo and works with a broad range of clientel.
CargoMaster's international air freight services include export air freight consolidation services from Townsville to the UK, USA, Canada, South America, Africa, Asia, The Middle East, The Pacific Islands, Papua New Guinea and New Zealand  and the Middle, MIDDLE EAST
"When you need to move international freight to or from Townsville, Call CargoMaster "
TEL: 1300 767 136
EMAIL: info@cargomaster.com.au
SEA FREIGHT: 20′ and 40′ and 40′ high cube shipping containers.
"SAVE MORE, SAVE TIME" with CargoMasters' international air cargo
consolidation services to and from Townsville!
CONTACT OUR TEAM TODAY CARGOMASTER WILL SAVE YOU TOO!
"SAVE MORE, SAVE TIME" with CargoMasters' international air cargo
consolidation services !
CONTACT OUR TEAM TODAY CARGOMASTER WILL SAVE YOU TOO!