FREIGHT FORWARDING NEWCASTLE

 FREIGHT FORWARDERS NEWCASTLE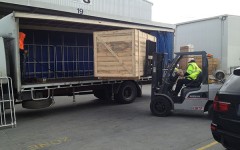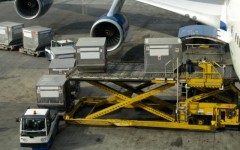 CALL 1300 767 136 
"Domestic air freight, international air freight and international air and sea freight forwarding services Newcastle,The Hunter Valley and The Central Coast, anytime, anywhere Australia Wide and World-Wide Call CargoMaster: 1300 767 136″
"Welcome to our website. Grant Carroll,the Managing Director of CargoMaster boasts 35 years freight forwarding and transportation experience and over 20 years experience moving air freight and sea freight around Australia and to all corners of the world, many years experience indeed, a Freight Forwarding PROFESSIONAL, with vast experience and know- how."

"Why you should call CargoMaster for Freight Forwarding Services"

Real freight forwarding experience, at CargoMaster you get to work with genuine transportation professionals with real experience KNOWLEDGE and KNOW-HOW.
CargoMaster understands the dynamic world of international freight forwarding and shipping. When you call on CargoMaster you get experienced professionals with the skills needed to move cargo to and from Australia and all that goes along  with it, including  documentation,  bank guarantees, international maritime regulations, laws, embassy certified documentation (for middle eastern clients), BIVAC  experience for clients shipping to Africa and overseas country requirements. CargoMaster services extend to : preparing and assistance with certifying legal documentation, extensive experience working with Letters Of Credit, Seaway Bills, Bills Of Lading, Airway Bills, Bills of Sale and MOST types of titles to ownership (and associated documentation).
CargoMaster Guarantees ( money back in Full!) that all CargoMaster  staff ( including the Directors) are SECURITY CLEARED .
For large project air and sea freight forwarding , valuable heavy sea cargo, established relationships with Australian and overseas based insurance companies, that specialize in maritime law, shipping and maritime project cargo. (ensuring your covered and protected)
For International air freight daily outbound flights available to uplift urgent air freight.
Vessels sailing weekly for sea freight services to most World-Wide cities with the fastest transit times!
Air freight and  sea freight forwarding services that offer an ESTABLISHED AND PROVEN, real and extensive freight forwarding network.
An established and proven TECHNOLOGICALLY ADVANCED FREIGHT FORWARDING COMPANY (no silly, fast talking salesman or spin!)

PLEASE NOTE NO SERVICES TO RUSSIA OR CHINA:

"CargoMaster believes all Nations citizens have a right to choose, to co-exist and to be free. CargoMaster does not handle freight to or from Russia and/or China"

"CargoMaster , moving cargo with security, integrity and professionalism"

SHIPPING CONTAINERS FOR SALE IN NEWCASTLE, CENTRAL COAST AND HUNTER
CALL CARGOMASTER TODAY!
TEL: 1300 767 136
"CargoMaster , know-how, it simply cannot be copied"

CargoMaster is renowned for delivering cost effective air freight forwarding and sea freight forwarding solutions, Australia -Wide and world-wide, CargoMaster has been doing it for a long time, CargoMaster knows a thing or two about domestic and international freight services Newcastle ! CargoMaster's EXPERIENCE comes with over 30 years moving a huge variety of freight, including shipping containers. Real, hands on professional experience, in almost all aspects of the forwarding and transportation industry.
HISTORY OF FREIGHT FORWARDING
Freight Forwarding is an important piece in the production chain. Freight forwarders organise the physical movement of goods traded from the point of production to the ultimate final destination of the cargo. Freight forwarding may look as simple as transporting something from production point to end user, but in reality it is much more complex , it involves organising not only the movement of the shipment but the preparation of documentation in such a way so as to meet the destination countries requirements
There is not much difference in the responsibilities of freight forwarders today as compared to freight forwarders 100 years ago.
Freight forwarding dates back to the 1800's. Inn Keepers were the original freight forwarders, they would look after the baggage of guests and then forward them on when requested. This method developed over many years and was further developed with the introduction of business to business baggage and contracts.
The history of freight forwarding dates centuries back. As of 1800, the earliest freight forwarders were known to be innkeepers who helped hotel guests by hold onto and re-forward their goods. This system progressed and evolved into business to business contracts over the years.
The role of a freight forwarder today is not much different to the past the biggest change has to do with the mode of operation, rather than the process. From the pen and paper era we have moved into the use of pre-printed documentation and digital technology which has revolutionized almost every shipping operation.
Improvement in transportation methods as experienced in the availability of reliable trains and steamships in the 1970s, international trading between countries received a big boost especially between Europe and North America. This trade increase has now transformed into a dominant industry.
The transportation of international cargo is essential for our modern trading . Freight forwarders provide the means to move goods from one place or country to another, without freight forwarding services the international economy would be in ruins. Like other industries the freight forwarding business is constantly changing with the introduction of new and better technologies..
What is a Freight Forwarder and Freight Forwarding?
A international freight forwarding company is a company that organises the international shipping of cargo from origin to the ultimate destination. Freight Forwarders  can help with a range of requirements like negotiating the logistical complications involved in shipping, allowing the shipper to concentrate on their business.
SERVICES OFFERED BY FREIGHT FORWARDERS 
Labeling and Packaging – Organising Labeling and adding special instructions and requirements (if needed) .
Blocking/Bracing/Lashing– Freight Forwaders will take care of securing cargo especially when transporting large and heavy machinery and equipment.
Documentation – The preperation of documentation,  meaning things like  Invoices, bills-of-lading, inspection certificates, and export licenses are among the types of documents that a freight forwarder can help a shipper create.
Warehousing – Storage is another piece to the logistics puzzle , CargoMaster can help with Storage. If storage is required a Freight Forwarder can help.
Insurance – is importatant and a freight forwarder will provide insurance service that protects the shipper from liability in the event of lost or damaged goods.
Customs: The freight forwaer will organise the export clearance of the cargo from the country or origin
SEA FREIGHT FORWARDING
SHIPPING CONTAINER DIMENSIONS
20 ft Standard Dry (8'6″ x 8′ x 20′)

Weight: 4500lbs
Max Gross Weight: 66,139lbs
Interior Dimensions:
Length: 19′ 5″
Width: 7′ 8-⅛"
Height: 7′ 9-⅝"
Door Opening:
Width: 7' 8-½"
Height: 7' 5-¾"
40 ft Standard Dry (8'6″ x 8′ x 40′)

Weight: 8500lbs
Max Gross Weight: 66,139lbs
Interior Dimensions:
Length: 39′ ⅜"
Width: 7′ 8-⅛"
Height: 7′ 9-⅝"
Door Opening:
Width: 7' 8-½"
Height: 7' 5-¾"
40 ft High Cube (9'6″ x 8′ x 40′)

Weight: 8750 lbs
Max Gross Weight: 68,008lb
Interior Dimensions:
Length: 39′ 4"
Width: 7′ 7"
Height: 8′ 9″
Door Opening:
Width: 7' 8″'
Height: 8' 5"
BREAK BULK, OUT OF GUAGE AND PROJECT FREIGHT FORWARDING:
20ft flat rack dimensions
Dimensions of 20ft flat rack container
Internal length
5.94 m / 19.5 ft
Internal width
2.35 m / 7.7 ft
Internal height
2.35 m / 7.7 ft
Tare weight
2,360 kg / 5,203.8 lbs
Payload capacity
30,140 kg / 66,458.7 lbs
Cubic capacity
32.7 m³ / 1,154.3 cu ft
40ft flat rack dimensions
40ft flat rack dimensions
Measurement of 40ft flat rack container
Internal length
12.13 m / 39.8 ft
Internal width
2.40 m / 7.9 ft
Internal height
2.14 m / 7 ft
Tare weight
5,000 kg / 11,025 lbs
Payload capacity
40,000 kg / 88,200 lbs
Cubic capacity
62.2 m³ / 2,195.7 cu ft
CargoMaster advises you to look closely when choosing your preferred Freight Forwarding company (on the internet!). Over the years, hundreds of happy customers have partnered with CargoMaster , moving all types of cargo.

"Frankly, as is the nature of the Freight Forwarding Industry, things can (and do) go wrong from time to time (for one reason or another), with CargoMaster  you are working with a Sea freight specialist shipping company (or more precisely, freight forwarder) that has the experience, knowledge and network, to be able to remedy problems quickly and safely." (Quote by the Managing Director, Grant Carroll). More about us
BRINGING TOGETHER THE WORLDS MOST TALENTED FREIGHT FORWARDING TEAM
CargoMaster brings together the most talented and experienced transportation professionals. CargoMaster's international network of freight forwarders and customs houses understand the dynamic world of international freight.
Being a privately owned Australian based freight forwarding company CargoMaster is free from the constraints experienced by multinational organisations..
CargoMaster's modern and technologically advanced international network is flexible and encourages team members to source cost effective transportation solutions and methods for clients .
CargoMaster offers six main areas of expertise:
International Air Freight
Domestic Air Freight
Domestic Air Freight Charter
International Sea Freight Containers
Breakbulk and project cargo by sea.
Heavy lift air freight services.
When you call on CargoMaster you get the power of an established, proven global network of experienced freight forwarders .
In the transportation industry experience is crucial, it builds trust and delivers results. If you need to mover air freight across Australia or want to ship containers overseas or import goods from overseas CargoMaster has you covered.
SECURITY AND SAFETY  IS PARAMOUNT when handling your precious cargo, as mentioned earlier, CargoMaster Guarantees all  CargoMaster team members (including the Directors) are SECURITY CLEARED.

When you work with CargoMaster, you are working with only the best most proficient and experienced Freight Forwarders , who KNOW- HOW to look after  your cargo. Remember , its easy to set up a website on the internet and try to be like CargoMaster! When searching for your preferred  freight forwarder look closely at their website details, Making false claims see here.  A Heads-Up, do they have a criminal record? when were they established? You can get more information in relation to Australian companies (freight forwarders), dates of registration and the Directors, go to the Australian Securities and Investment Commission, (ASIC) website, click here to go to ASIC COMPANY searchits a free Australian Government service!). Hopefully the above WILL SAVE you a lot of money, time and worry! Best of all, the advise is free, complimentary from CargoMaster!

SEE LINKS BELOW TO SELECT A SPECIFIC FREIGHT FORWARDING SERVICE 

SAME DAY AIR FREIGHT AUSTRALIA WIDE

DOMESTIC AIR FREIGHT

AIR FREIGHT AUSTRALIA

INTERNATIONAL FREIGHT

INTERNATIONAL AIR FREIGHT

INTERNATIONAL SEA FREIGHT

SEA FREIGHT

INTERNATIONAL SHIPPING

INTERNATIONAL LOGISTICS

FREIGHT FORWARDING

SHIPPING HEAVY ITEMS AND MACHINERY OVERSEAS

HEAVY AIR FREIGHT SERVICES

MOVING OVERSEAS SELF PACK INTERNATIONAL SHIPPING

EMAIL: [email protected]

URGENT AIR FREIGHT TO AND FROM NEWCASTLE AUSTRALIA WIDE 24/7
"ONE OF AUSTRALIA'S MOST EXPERIENCED DOMESTIC AIR FREIGHT OPERATORS "
IMPORTANT INFORMATION ABOUT BILLS OF LADING:
"Checking the details on the Bill Of  Lading or Seaway Bill"
Even small details noted on the Bill Of Lading need to be are entered carefully and should show the exact information about your shipment, ideally your Bill Of Lading or Seaway Bill should be letter perfect. When the Bill Of Lading of Seaway Bill is cut (an industry term, meaning issued) it will detail all the required information needed to identify your cargo. Bills Of Lading/ Seaway Bills are also vitally important, particularly when a dispute arises and there is possibility of a liability claim for damaged, lost or late shipments. Bills of Lading are considered title to ownership of the cargo.
"When will the Bill Of Lading Be Issued"
As stated above, CargoMaster will organise your letter perfect documentation. As an international freight forwarding specialist CargoMaster takes care to ensure things like loading and shipping dates, marks and numbers are accurate and the description of your cargo is accurate on your BILL OF LADING. CargoMaster is very aware of meeting maritime regulations. Dates are important, for example the date on the Bill Of Lading indicates when the shipment contract is enforced (a very important date) . Information required for the BILL OF LADING or Seaway Bill takes time to gather, from different sources ,so as such it may be that your container has been collected and loaded onto the vessel without a BILL OF LADING, this is common. Bills Of Lading are normally issued after the vessel sails (departs the loading port)  however they can be issued earlier if needed with special requests.
"How is the Bill Of Lading Compiled"
In relation to the flow of export documentation, various checks need to take place before the Bill Of Lading can be issued. For example details of the container number, bolt seal number, vessel information (name and Lloys number), weights, the number of pieces loaded and the voyage number. All details must be noted with great accuracy. This information is compiled by Freight Forwarders like CargoMaster and passed to the shipping line for entering into a shipping manifest. Your Freight Forwarder will also deal with Australian Border Force to secure an export number for your goods, in turn the export approval number is noted on the Bill Of Lading.border Fore and freight  .When exporting. For exports, from the perspective of documentation flow. There are a few processes that need to take place before the physical issue of a bill of lading. First and foremost, all relevant information such as container number, cargo details, voyage details, and freight details has to be collected accurately. That information is compiled by the shipping agent or VOCC into a shipping manifest. Once the shipping manifest has been cleared by the customs officers, then a Master Bill of Lading is issued. Therefore, it is common that the laden cargo container has been collected by the truck operator and delivered to the port without a Bill of Lading.
A Bill Of Lading serves as a contract between the International Shipping Company and the cargo shipper . You can compare a BILL OF LADING to most other types of contracts, for example a residential Tenancy agreement. Bills Of Lading must meet certain international convention standards: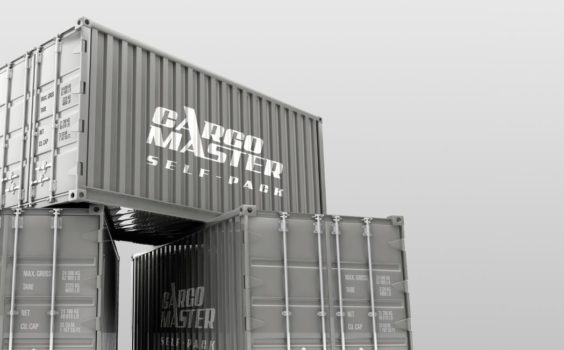 SHIPPING CONTAINERS FOR SALE NEWCASTLE NEW AND USED
BEST PRICE GUARANTEE
CALL NOW: 1300 767 136
 INTERNATIONAL SHIPPING NEWCASTLE
International freight forwarding and shipping (same basic meaning) will consist of air freight or sea freight or even a combination of both. CargoMaster;s sea freight forwarding services include shipping containers, 20′ and 40′ , along with options like open top containers, high cube containers, food grade containers. Should you be considering shipping heavy machinery overseas, contact CargoMaster for all heavy shipping from and to Newcastle, other sea freight services include: 20 and 40′ flat racks and break-bulk services world-wide and self pack international moving containers for moving overseas.
CargoMaster's air freight forwarding services  include export air freight consolidation services from Newcastle to the UK, USA, Canada, South America, Africa, Asia, The Middle East, The Pacific Islands, and sea freight Papua New Guinea and New Zealand.
When you need to move international freight to or from Newcastle, The Central Coast or the Hunter Valley, Call CargoMaster "
TEL: 1300 767 136
EMAIL: [email protected]
CargoMaster Freight Forwarding Newcastle, Hunter and Central Coast
At CargoMaster we offer International Air Freight and International Sea Freight Services from and to Newcastle. Special deals for anyone shipping Newcastle to The South Pacific, Africa, Asia ,Europe North and South America and the Middle East.
CargoMaster Freight Services Darwin are available to business and Individuals . CargoMaster offers pick-up and delivery services all around Newcastle, Hunter Region and Central Coast.
Are you considering Moving Overseas from The Central Coast, Hunter Valley or Newcastle. CargoMaster offers a broad range of moving overseas shipping container solutions CargoMaster will work with you to develop an itenary for your shipment based on your requirements.
Do you require  International Sea Freight or Air Freight Services to / from Newcastle.
Sydney International Sea Freight services for International Container Shipping FCL and LCL Shipping to over 450 destinations world-wide !
International Air Freight for Machinery, Construction Equipment, Emergency Recover Equipment, Boxes, Pallets to major international gateways!
CargoMaster Newcastle Import / Export Freight Services include:
International Air Freight
International Sea Freight
Self-Pack International Moving Containers ( 20′ / 40′ )
International Shipping Containers
Moving Overseas Shipping Containers
Self-Pack International Removals
International Motor Vehicle Shipping
SEA FREIGHT: 20′ and 40′ and 40′ high cube shipping containers.
"SAVE MORE, SAVE TIME" with CargoMasters' international air cargo
consolidation services Newcastle, Hunter and Central Coast !
CONTACT OUR TEAM TODAY CARGOMASTER WILL SAVE YOU TOO!
TEL: 1300 767 136