FREIGHT FORWARDING TO THE PACIFIC ISLANDS
"Air Freight and Sea Freight forwarding to the Pacific Islands for over 20 years"
CALL CARGOMASTER TEL: 1300 767 136
"Great deals  for Pacific Islanders relocating back to The Islands" 
Shipping Container vessels sailing weekly (approx every 10 days) to most Pacific Island nations. Air freight forwarding from  from Sydney, Melbourne, Brisbane, Perth, Townsville, Adelaide, Darwin and Tasmania to ALL Pacific Island nations. Sea Freight Forwarding includes LCL sea freight (consolidated sea freight ) in a shared container or FCL sea freight (full container loads) and is available from SYD,MEL,BNE,PER AND ADL.
LESS THAN A CONTAINER LOAD (SHARED SHIPPING CONTAINER TO THE PACIFIC):
CargoMaster is one of Australia's most trusted Pacific Islands sea freight companies. CargoMaster consolidates shipping containers to Pacific Islands from Australia, daily in all 5 capital cities as above . LCL shipping services include collection of cargo from the shippers address and then transported to a packing yard for consolidation into shipping containers.
Less than a container load (LCL) shipping is a cost effective way to transport goods to the Pacific Islands, LCL cargo sails every 18 days and transit times vary depending on the Pacific Island nation you are shipping too.
When consigning LCL cargo it is important to remember to pack well, make sure boxes are sturdy and not ridiculously heavy (make it easy for handlers/packers to pack your cargo securely!) . Remember to do a packing list, if you are shipping boxes make sure they are clearly addressed and numbered ,your packing list should detail what you have in each box.
If you need insurance for your goods you should arrange with CargoMaster prior to the collection of cargo. The cost of marine transit insurance is calculated based on the value of your cargo and the excess applied.
Pacific Islands Freight may be direct or can be transshipped via Auckland, Tauranga and Fiji, depending on the shipping line and vessel routing. CargoMaster provides freight -forwarding services to almost anywhere in The Pacific Islands region and Papua New Guinea. If needed, CargoMaster will organise customs clearance and door delivery of your consolidated cargo too.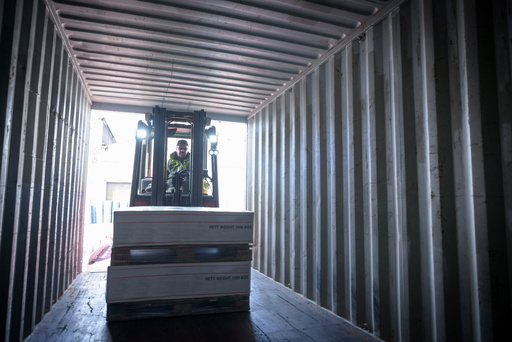 FREIGHT FORWARDING COMPANIES TO THE PACIFIC
FULL CONTAINER LOAD (FCL ) SHIPPING 
CargoMaster's full container load (FCL) freight forwarding services AVAILABLE  from, Sydney, Melbourne, Brisbane, Perth, Adelaide, Townsville, Darwin, Canberra, Hobart, Launceston, Cairn and Mackay, in Australia to: Fiji, Vanuatu, Samoa, New Caledonia, Palau, Niue, The Solomon Islands, The Cook Islands, Micronesia, Guam, Tahiti, Tonga, Nauru, Kiribati, Tuvalu, American Samoa and freight forwarding to PNG (some Pacific Island destinations will be serviced with feeder vessels including barges, smaller destinations cargo may be unloaded offshore). CargoMaster is able to organize the delivery of empty shipping containers (for stuffing, packing)  to almost any where in Australia, or you can pack your container in one of CargoMaster's packing yards (in all capital cities). All types of shipping equipment available for sea transportation, including 20ft and 40ft containers, high cube containers and 20 and 40 ft flat racks. CargoMaster handles a wide variety of cargo to the Pacific ,including project cargo, heavy machinery and industrial equipment.
CargoMaster moves a wide variety of cargo to the Pacific by sea freight, for anyone lucky enough to be moving to the Pacific Islands ,ask CargoMaster about Self Pack International Shipping Containers, a low cost alternative to expensive removalists! Self Pack international moving containers can be delivered to your home in Australia for packing.
CargoMaster moves all types of commodities in shipping containers (and on flat racks) including, mining machinery, construction equipment, cars, trucks, boats and industrial equipment and  machinery, all shapes and sizes, the list is endless! CargoMaster is able to offer you a Door to Port or Door to Door service
The Australian people  greatly value its close historical, political, economic, development, security and people-to-people links with the Pacific  island countries. Australia enjoys working closely with  all Pacific island nations, trying to promote economic growth and political  stability. Australia is one of the original members of and active participant in the main political and technical organizations in the Pacific. Australia intends to further grow relations in the future with a view to incresing financial support in areas such as health and medical, housing and infastructure. Australia's support includes responding to COVID 19.
AUSTRALIA PACIFIC ISLANDS GROUPS AND ORGANISATIONS 
The Pacific Islands Forum Secretariat acts as CROP's permanent chair and provides secretariat support. Further information can be found at the CROP website.
See the Pacific Regional – effective regional institutions page for further information about Australia's support for Pacific regional organisations.
TYPICAL QUESTIONS CALLERS ASK ABOUT PACIFIC ISLANDS FREIGHT:
"What is the transit time if shipping to The Pacific Islands"
"Transit time will vary depending on the Pacific Island nation you are shipping too and  the Australia origin of the cargo will also be a factor when calculating shipping transit time to the Pacific. Call CargoMaster, for the latest shipping schedules to the Pacific Islands, vessels departing every 10 days"
"How much more expensive is air freight than sea freight"
"Air freight in most cases is a lot more expensive than sea freight. The advantage is obviously transit time is quicker with air freight."
"How much does sea freight cost"
"The cost of sea freight to the Pacific Islands will depend upon which nation in the Pacific you intend to ship too. The commodity you are shipping and the origin in Australia will also be a factor when calculating shipping costs to the Pacific Islands"
"Why is ocean freight so high"
"Shipping prices can be affected by a lot of outside influences. Most often the reason for higher shipping costs relates to the volumes of sea freight being moved to a particular destination, oi; prices at the time of shipping and the value of the United States dollar at the time of shipping"
"Is shipping by sea cheaper"
"In general terms yes, shipping by sea freight is your cheapest option, the time of the year and the commodity you are shipping will also be factors that will effect the cost of sea freight"
"How much does it cost to send a container to Samoa"
"Shipping container rates to Samoa from Australia will vary according to where in Australia you intend to ship from. Call CargoMaster for Australia's best shipping rates to the Pacific Islands"
"How are sea freight charges calculated"
"Charges for sea freight are calculated based on the weight and dimensions of the freight and the intended destination and origin. The method of shipping will also be relevant when trying to work out shipping costs"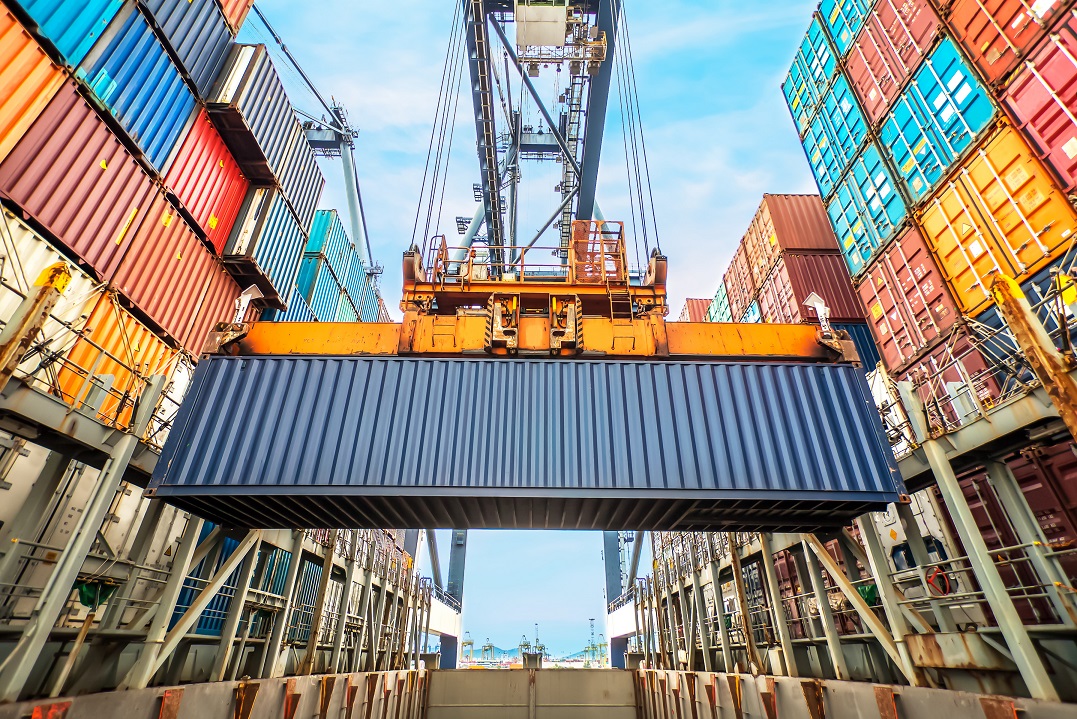 FAST TRANSIT TIMES AUSTRALIA TO THE PACIFIC ISLANDS  
FREIGHT FORWARDING FROM BRISBANE
BRISBANE TO VANUATU(PORT VILA)
BRISBANE TO SAMOA (APIA)
BRISBANE TO THE SOLOMON ISLANDS (HONIARA)
BRISBANE TO THE COOK ISLANDS (RAROTONGA)
BRISBANE TO THE COOK ISLANDS (AITUTAKI)
BRISBANE TO NEW CALEDONIA (NOUMEA)
BRISBANE TO KIRIBATI (TARAWA)
BRISBANE TO TONGA (NUKUALOFA)
BRISBANE TO GUAM (APRA)
BRISBANE TO FIJI (SUVA AND LAUTOKA)
BRISBANE TO NAURU
BRISBANE TO TUVALU
BRISBANE TO HAWAII
BRISBANE TO TAHITI
FREIGHT FORWARDING FROM SYDNEY
SYDNEY TO VANUATU (PORT VILA)
SYDNEY TO SAMOA (APIA)
SYDNEY TO THE SOLOMON ISLANDS (HONIARA)
SYDNEY TO THE COOK ISLANDS (RAROTONGA)
SYDNEY TO THE COOK ISLANDS (AITUTAKI)
SYDNEY TO NEW CALEDONIA (NOUMEA)
SYDNEY TO KIRIBATI (TARAWA)
SYDNEY TO TONGA (NUKUALOFA)
SYDNEY TO GUAM (APRA)
SYDNEY TO FIJI (SUVA AND LAUTOKA)
SYDNEY TO NAURU
SYDNEY TO TUVALU
SYDNEY TO HAWAII
SYDNEY TO TAHITI (PAPEETE)
FREIGHT FORWARDING FROM MELBOURNE
MELBOURNE TO VANUATU (PORT VILA)
MELBOURNE TO SAMOA (APIA)
MELBOURNE TO THE SOLOMON ISLANDS (HONIARA)
MELBOURNE TO THE COOK ISLANDS (RAROTONGA)
MELBOURNE TO THE COOK ISLANDS (AITUTAKI)
MELBOURNE TO NEW CALEDONIA (NOUMEA)
MELBOURNE TO KIRIBATI (TARAWA)
MELBOURNE TO TONGA (NUKUALOFA)
MELBOURNE TO GUAM (APRA)
MELBOURNE TO FIJI (SUVA AND LAUTOKA)
MELBOURNE TO NAURU
MELBOURNE TO TUVALU
MELBOURNE TO HAWAII
MELBOURNE TO TAHITI (PAPEETE)
UNDER CONSTRUCTION